KOMODO CUP
Sept 7-9 (Thu – Sat)
Tournament Registration
($25/player before 8/5, $30 before 8/19 & $40 after)
MONEYBALL FORMAT
3 Seeding Matches, Followed by Playoffs.
Every Team Advances to Playoff Round!
CPUSA's Most Popular Tournament Format!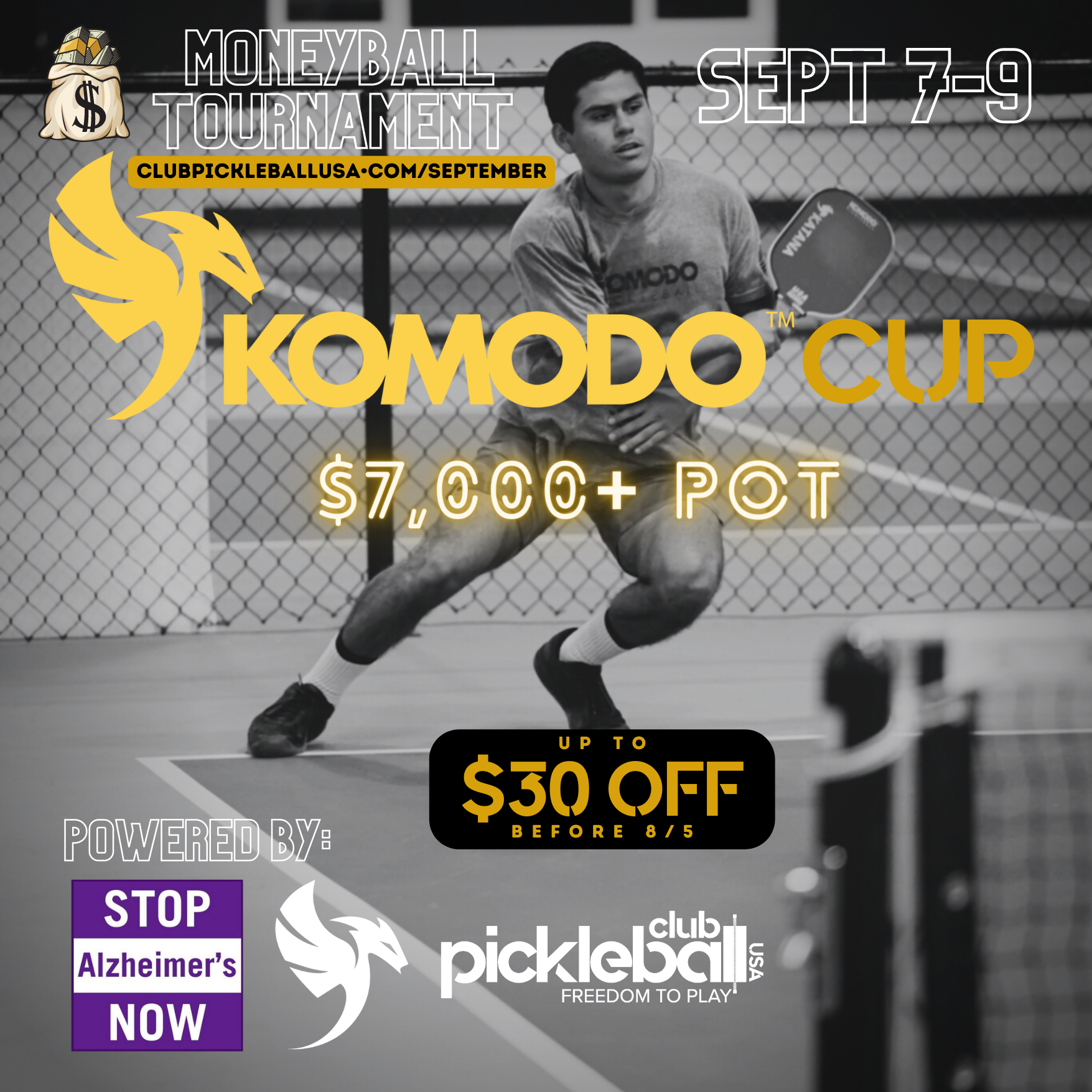 OREM CLUB
The Komodo Cup features one of our highest Moneyball payouts and our most popular tournament format! Pool play for seeding, plus single elimination bracket play for prize money! The $7000+ purse is spread across every division, not just the higher skill levels. Payouts are proportionate to the size of your division, so spread the word to your friends and let's play!
Player Registration
Sale!

September – Women's Doubles Tournament Registration

Sale!

September – Mixed Doubles Tournament Registration

Sale!

September – Men's Doubles Tournament Registration
Sale!

September – Open Singles Tournament